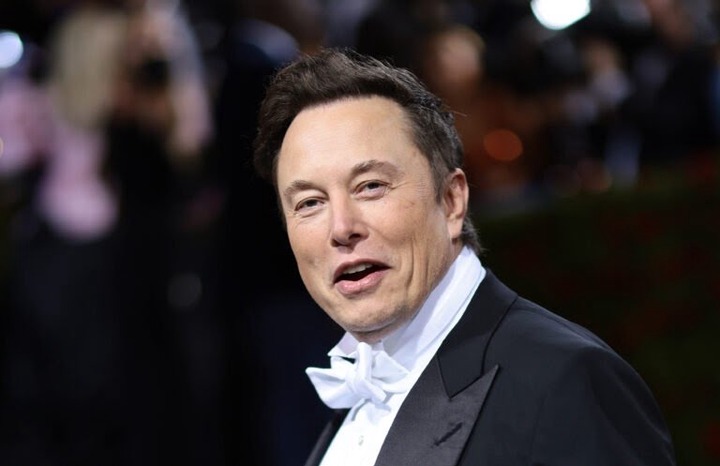 The internet is currently buzzing over a tweet from Elon Musk's official Twitter handle where he purportedly claimed he was buying Manchester United. While some are in a celebratory mood, others are a bit more cautious fearing that the world's richest man is only playing prank ("catching cruise" at the expense of Manchester United). It is an open secret that the fans of Manchester United are increasingly growing weary of the reign of the Glazers under whose ownership the club has been quite disappointing in the last decade or so.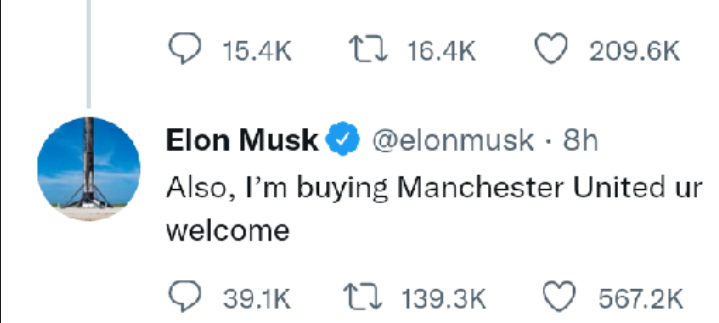 Don't Miss Any Football Moment... Join Us. Now
Join Us Now
The question to ask though is if Elon Musk buying Manchester United will sort out all the mess the club is currently in. Was Musk even serious when he Tweeted? Is he a sports enthusiast or does he just want to use Manchester United as a means of promoting his business interests? Are the Glazers open to selling the club?
It is difficult to prove that Manchester United's main problem has been a lack of funds. They spent quite lavishly in transfer windows when David Moyes, Jose Mourinho and even Ole Gunnar Solskjaer were coaching the team. Richard Arnold claims up to 1 billon pounds has been spent on transfers with nothing to show for it. This calls the question the widely held belief that Manchester United is backward because they simply are too miserly when it comes to signing players.
It is ironic all the buzz was about a post Mr Musk made on Twitter because the man once claimed he was buying Twitter itself! The deal never pulled through with some suggesting that the billionaire simply used Twitter to gain more popularity. There is a chance that the same thing will happen with Manchester United. Elon Musk's tweet at best should be taken with a pinch of salt.
Yet, Elon Musk is too serious-minded a person to joke about such an important topic. He did admit somewhere that he supported Manchester United as a boy. He probably feels bad about the depths to which the once successful club has fallen and sincerely wants to turn things around. There is no doubt that he can do just that but it is easier said than done! Owning Manchester United will also be beneficial to the Billionaire and could affect his business interests in many positive ways.
There is no doubt that Roman Abramovich has proven to the whole world that pumping money into a club can turn the fortunes of that club around. This same thing happened with Manchester City and Elon Musk certainly can make it happen for Manchester United if he is serious about it. That said, the fans of Manchester United should not get their hopes up. There is no quick fix for the mess the Glazers allegedly got the club into and unless something dramatic happens, the Glazers not Elon Musk shall be Manchester United's reality